/ WHAT 2 KNOW? /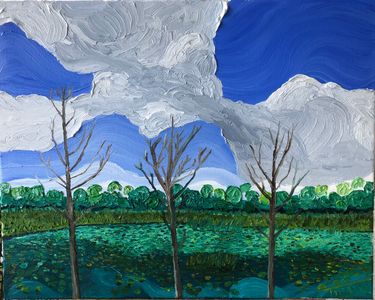 To many, he is known as Tim, Timmy or Timbo … however, 'round these parts, he iZ … The Cuz. A native of Akron, Ohio, & loving father of 2 & brother & lead guitarist for a local originalZ reggae rock band, The Trees of Life && Artist.
Geez, where does one find time for all this;?? The Cuz, also gives of his time to teach & inspire other musicians & plays guitar, bass or percussions on Sundays, Tim recounts, "My mother's creative & artistic style impacted my brother & sisters' appreciation for the artZ; we all had to pick an instrument — I picked the trumpet."
/ WHAT 2 KNOW? / MUSIC /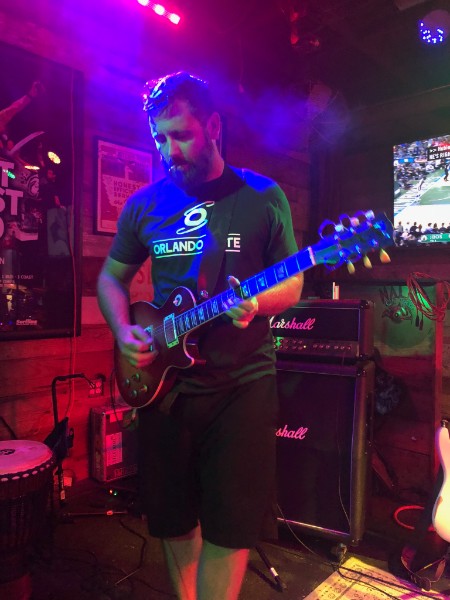 Entering college in summer of 2002 as a highly recruited student athlete, Tim opted for Florida sunshine and enrolled at Full Sail (Winter Park, FL). Fast forward a few years, and a few project bands later, he forms – The Chuck and Tim Band & records "Porch Songs" ; a collection of self produced tracks shaped by his musical inspirations (Robert Johnson, the doors, Jimi Hendrix & the Grateful Dead).
Now giggin' at all your fav spotZ, The Trees of Life , a band he formed with fellow band mates Dave Swanson (The Heavy Craigs), James -Smoof – White, Skyler Rush & Ryan Wagz, in 2015 and have been spreading good love since; their message iZ clear: #weareallconnected (IG: @the_trees_of_life)
/ WHAT 2 KNOW ? / ARTS /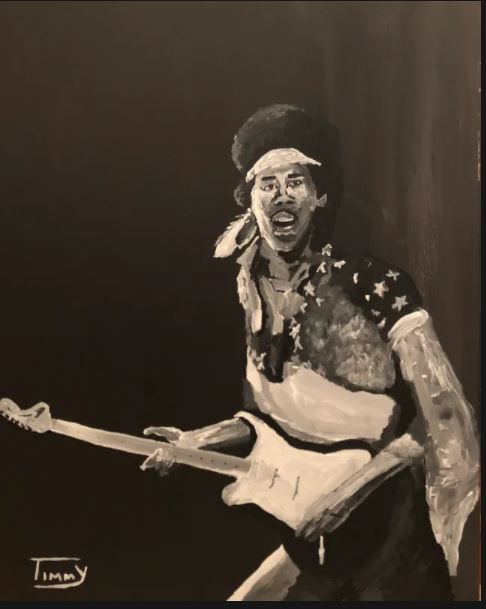 Having sketched with charcoal for many years, or 'perspective doodle', a technique used to depict spatial depth or perspective, allowing you to draw a 3D image on a 2D plane, it wasn't till years later that he discovered his passion for painting (acrylic)
Disconnected morningZ by the lake & being outdoors inspires him to paint 'en plein air au premiere coup", (in one sitting) Late nights are for jamZ, good times with friendZ & creating B&W acrylics of the 27 Club (artists, musicians and actors that have died at the age of 27. Included in this list ..:: Jim Morrison, Jimi Hendrix, Amy Winehouse & the likes).
Paintings are available online (timmy-art.com); or Instagram (@timmypaints). Mention [ORLANDO STATE] & receive CUSTOM FRAMING and EXPEDITED SHIPPING.
.
---

.