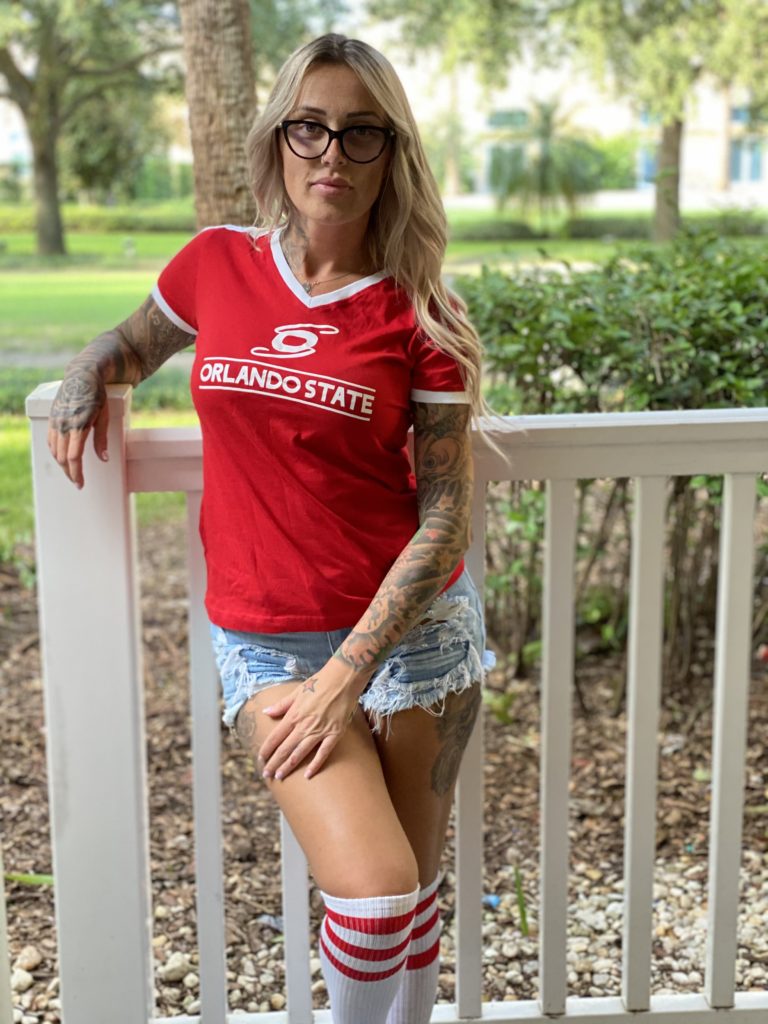 TELL US ABOUT YOU ?
Hi – I am Ashley Marie, 33 & mom to thee most amazing daughter. She is my world — I love her more than anything! 🙂 My modeling career started when I was 18 & opened many doors for me. Four years ago, I needed a break and now find myself back in front of the lightZ. Recently, I started working at gun company – itZ been one of thee most fulfilling work experiences I have had (and the funnest too).
WHAT ARE SOME OF YOUR GOOD TIMEZ WHEN YOU ARE NOT IN FRONT OF THE CAMERA ?
I love to fish and be on the water; or you can catch me out riding the bike with my Dad. In the fall, I enjoy the good timeZ @ Biketoberfest in Daytona Beach.
WHAT DO YOU LOVE ABOUT ORLANDO STATE ?
I discovered and fell in love with ORLANDO STATE a few months ago. This company is truly amazing — they support the local artZ, food, and music community along with supporting the legalization. I mean who wouldn't love that?
HOW CAN YOUR FANS FIND YOU ?